New prospects for durian: investing in technologies to boost the value
17/08/2022
To increase the value of the commodity chain, Dong Nai province is developing regions specializing in durian cultivation and encouraging investments in durian freezing facilities.
Two to three-fold rises in value
Toan Thang Import Export Trading Company Limited is one of the few companies in Dong Nai to invest in facilities that process and export durian fruit. Director Truong A Vung said, "Durian is often referred to as the "king" of fruits. The rich and sweet flavor of Dong Nai's durian is due not just to the land but also to the skilled hands of local growers."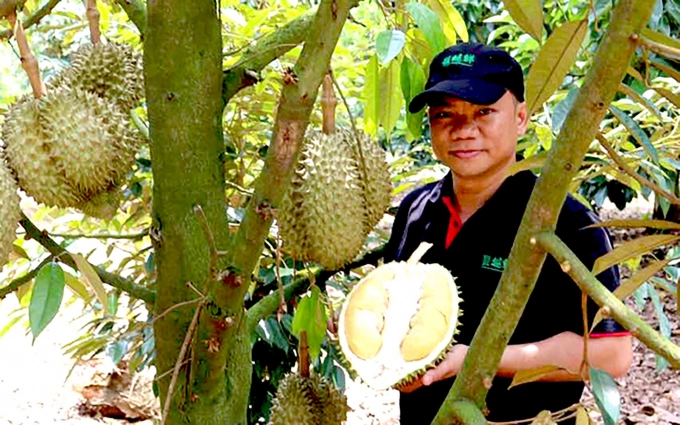 Vung noted that the durian is the preferred seasonal fruit of both local and international customers. The company intends to increase production in order to supply consumers with this specialty fruit year-round. While frozen and processed durian products are more popular on international markets, processing would increase the value of fresh durian by two to three times.
Bui Quang Long, deputy director of Dona-Techno Biotech Development Joint Stock Company, shared a similar view, stating, "Our firm focuses on frozen durian aril for exports because of its enormous potential. Due to the fact that we master the processing, we are able to be more proactive in our production operations and prevent stagnation in the post-harvest durian."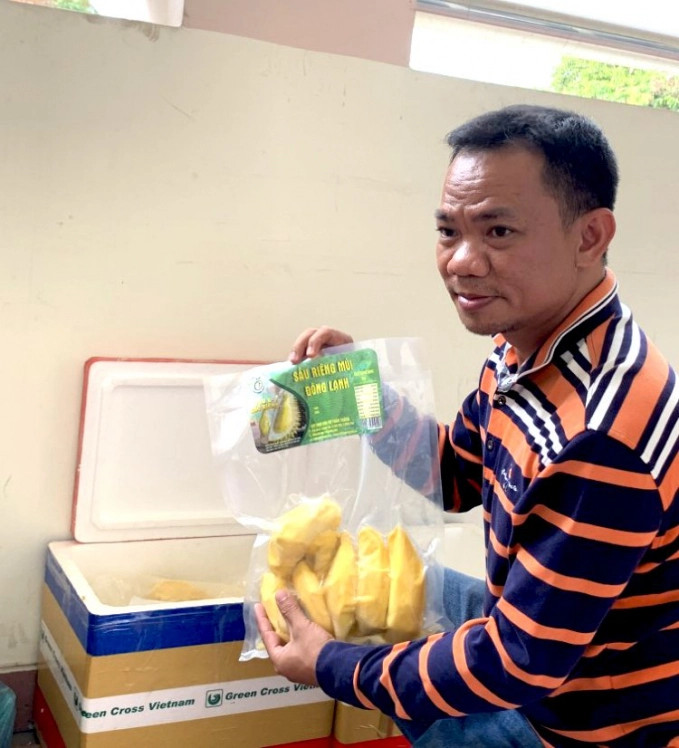 Investing in cold storage to preserve products after harvest and throughout processing is essential for the development of a big, stable, and professional agricultural production. Some businesses in Dong Nai have invested in cold storage to preserve products and reduce seasonal risk, hence enhancing the value of agricultural goods.
The factory of Nguyen Thi My Dung (Xuan Bao commune, Cam My district) has also invested in a cold storage system to freeze goods prior to their distribution to processing and exporting businesses. Simultaneously, she invested in increasing storage capacity to cut electric power usage and improve product quality preservation.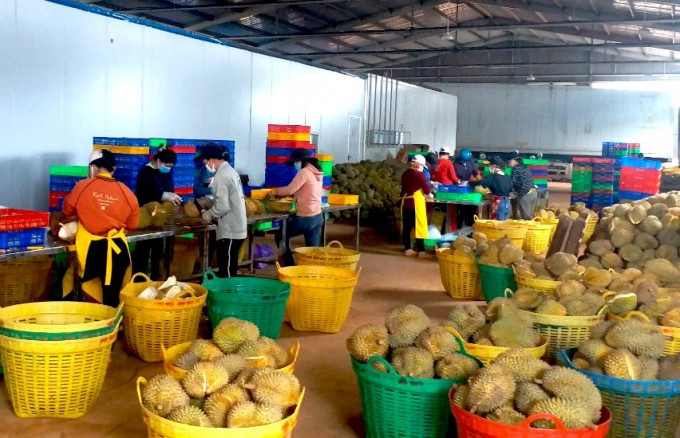 According to Dung, her facility includes five cold storage with an average capacity of four tons per unit. The investment in cold storage would enable the proactive supply of raw materials to offer frozen durian to exporters of fresh and dry confectioneries and beverages. Dung has extended the raw material area to the southern provinces and the Central Highlands in addition to procuring items in the Cam My district and nearby areas.
Local governments link forces with businesses
According to the Dong Nai Department of Agriculture and Rural Development, durian is the fruit with the greatest economic value.
According to the Deputy Director of the Department of Agriculture and Rural Development of Dong Nai Nguyen Van Thang, each hectare devoted to durian growth may yield hundreds of millions of dong every year for the gardeners. This is an impetus for farmers to increase production and area, as well as the quality of their produce, to meet the needs of corporations and export markets, especially China.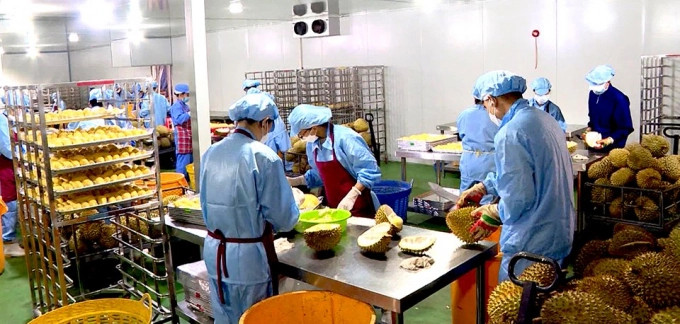 At the same time, they also concentrate on maximizing the benefits of crop diversification to ensure that the export market is supplied with commodities year-round. These are also broad options for completing Vietnam's value chain, of which the country has several benefits. Specifically, the Chinese market of billions of people who import durian presents enormous prospects for durian-growing regions, notably Dong Nai, the "durian capital" of the Southeast region.
"We are now widely informing durian growers, producers, and trading businesses about the requirements of China; at the same time, we are strengthening guidance for growers to produce in accordance with VietGAP standards in order to be granted planting area codes, and we are assisting businesses to register for packing codes. China is no longer an easy market, therefore people must adhere to clean, safe, and organic manufacturing techniques to guarantee export requirements", Thang said.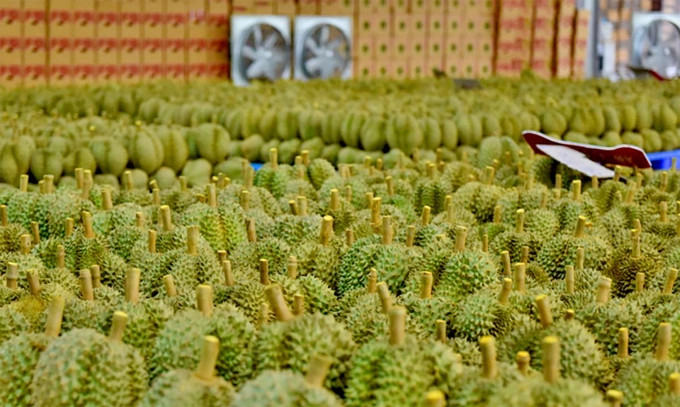 Additionally, Dong Nai is aggressively replicating the durian farming model in accordance with VietGAP criteria in order to get OCOP product certification. Current export markets for Dong Nai's frozen durian goods include China, Hong Kong, Taiwan, and Thailand. In addition to concentrating on the formal export market to China in the near future, local businesses are attempting to extend their export networks into high-demand markets such as Canada, the United States, and Japan, among others.
Source: nongnghiep.