Fruit, vegetable exports exceed 2022 numbers in seven months
30/08/2023
Fruit and vegetable exports have been worth US$3.25 billion in the year-to-date, a 68.8 per cent increase year-on-year and already in excess of the 2022 figure of $3.16 billion.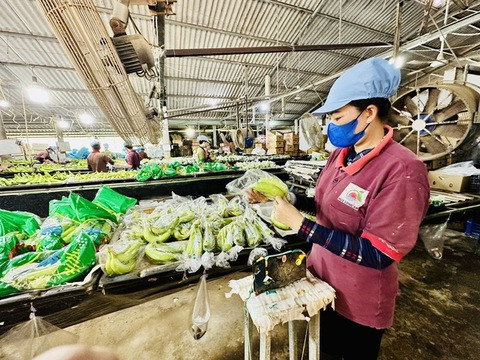 In July, they were worth $475.5 million, down 28.2 per cent from the previous month but up 90.7 per cent year-on-year, the Việt Nam Fruit and Vegetable Association said.
The decline was because Việt Nam was just entering its second durian harvest season, and had little to export.
Fruits and vegetables have seen the highest growth among all agro-forestry-fishery exports this year.
Exports to China grew by 121.9 per cent in the first half of the year to $1.76 billion, and accounted for two thirds of all exports.
Đặng Phúc Nguyên, general secretary of the association, called it a record year for exports, adding that durian, mango, dragon fruit, and banana were the biggest items.
According to export businesses, durians and bananas from Việt Nam are becoming increasingly popular in many countries due to their improved quality.
Việt Nam's durian output is abundant, and prices are more competitive than that of Thailand and the Philippines.
Nguyên said vegetable and fruit exports could hit the 2023 target of $4 billion early.
A surge in exports is expected also because it is the durian harvest season in the Central Highlands, which accounts for 50 per cent of the country's output.
Durian alone is expected to see exports of $1 billion this year.
The Ministry of Agriculture and Rural Development said that it is focusing on issuing farming area and packing facility codes to facilitate fruit and vegetable exports.
Source: vietnamnet.vn