PROPAK VIETNAM 2023 – THE LEADING INTERNATIONAL EXHIBITION FOR ENTERPRISES IN THE PROCESSING AND PACKAGING INDUSTRY
06/01/2023
PROPAK VIETNAM 2023 – THE LEADING INTERNATIONAL EXHIBITION FOR ENTERPRISES IN THE PROCESSING AND PACKAGING INDUSTRY
From 08 November – 10 November 2023, Informa Market Vietnam will operate the 16th edition of the international exhibition for processing and packaging industry – ProPak Vietnam 2023 at Saigon Exhibition and Convention Center (SECC), District 7, Ho Chi Minh City. After 15 successful years of organization, Propak Vietnam 2023 is firmly an invaluable opportunity for businesses to access potential clients, edge-cutting equipment and industrial technologies.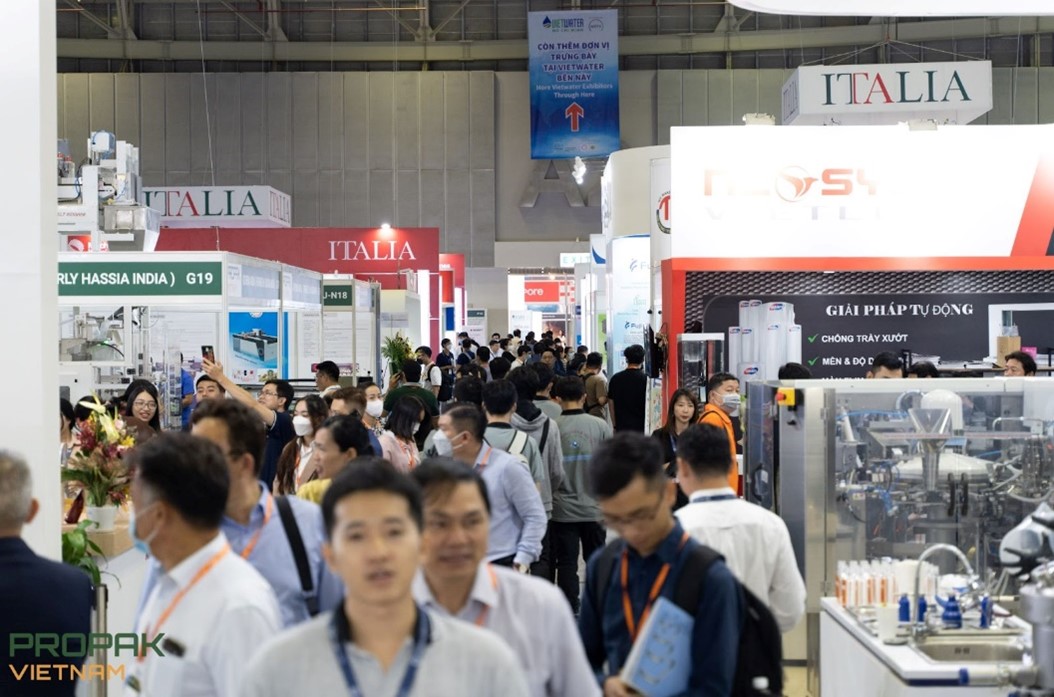 In 2022, Vietnam has recorded the highest increase in GDP growth rate over the past 12 years. According to the General Statistics Office, Vietnam's GDP exceeds 400 billion USD with a growth rate of 8.02%, which shows steady economic growth despite the aftermath of the pandemic and global economic downturn.
The processing and packaging industry plays a major role in shaping this performance. The Vietnamese paper packaging market is valued at USD 2.06 billion in 2021, and it is expected to reach USD 3.11 billion by 2027, registering a CAGR of 7.50% during the forecast period (2022-2027). In addition, Vietnam is aiming for a double-digit annual growth rate in the turnover of e-commerce. Over half of Vietnam's 96 million people are set to shop online by 2025. Such projections would lead to higher demand for packaging products, especially carton paper in the e-commerce sector.
Regarded as an attractive destination with incredible business opportunities, the 16th International Processing and Packaging Exhibition and Conference for Vietnam (Propak Vietnam 2023) is going to be back on 08 – 10 November, 2023 on a grand scale.
ProPak Vietnam 2023 is projected to occupy 10.000 m2 with 450+ exhibiting companies. Most exhibitors will come from 30+ countries/regions, such as Italy, Germany, Switzerland, Spain, Japan, Korea, Australia, Singapore, Thailand, etc. They come to showcase a wide range of machines, including packaging technology, processing technology, materials, drink technology, pharma technology, cold chain, logistics warehousing and many others. Thriving on the diversity of products and many thoughtful seminars, the 16th edition is expected to attract nearly 10.500+ trade visitors, help suppliers and buyers to establish international sales relationships, generate business opportunities, and promote the brand to potential customers.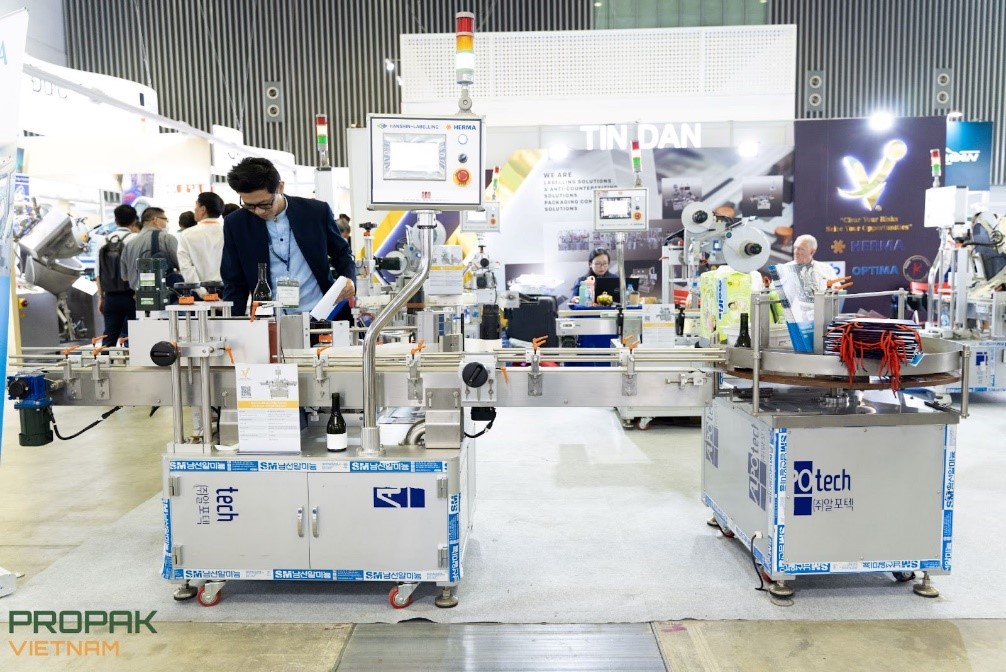 Let's throwback to Propak Vietnam 2022 to witness its vital role in the industry. ProPak Vietnam 2022 gathered the participation of 357 participating companies with 74% overseas from 30 countries/regions together with 7 international pavilions. The events attracted 10,720 trade visitors to come and expand their business. More than 87% of respondents to the post-event survey of ProPak 2022 are likely to say they were satisfied with the show, and 85% of exhibitors will recommend ProPak Vietnam to colleagues. It is reported that 75% of consumers have predetermined participation in ProPak Vietnam in 2023.
As the leading exhibition organizer in the world, Informa Markets Vietnam is proud to have over ten thousand trade visitors and participants during each exhibition period. Particularly, over 50% of visitors are key decision-makers in the industry, which results in many business opportunities for enterprises. Being one of the biggest exhibitions hosted by Informa, ProPak Vietnam 2023 is definitely a desirable occasion for exhibitors and specialized visitors to take part in and achieve their business targets.

More information about the event:
THE 16TH INTERNATIONAL PROCESSING & PACKAGING EXHIBITION FOR VIETNAM
Date of exhibition: November 08 – 10, 2023
Opening hours: 9:00 am – 5:00 pm every day
Venue: Saigon Exhibition & Convention Center (SECC), 799 Nguyen Van Linh, District 7, Ho Chi Minh City, Vietnam
Website: https://propakvietnam.com/
Hotline: 028 3622 2588
Email: [email protected]