Your choice can make the change – ABB Robot here with you
04/11/2022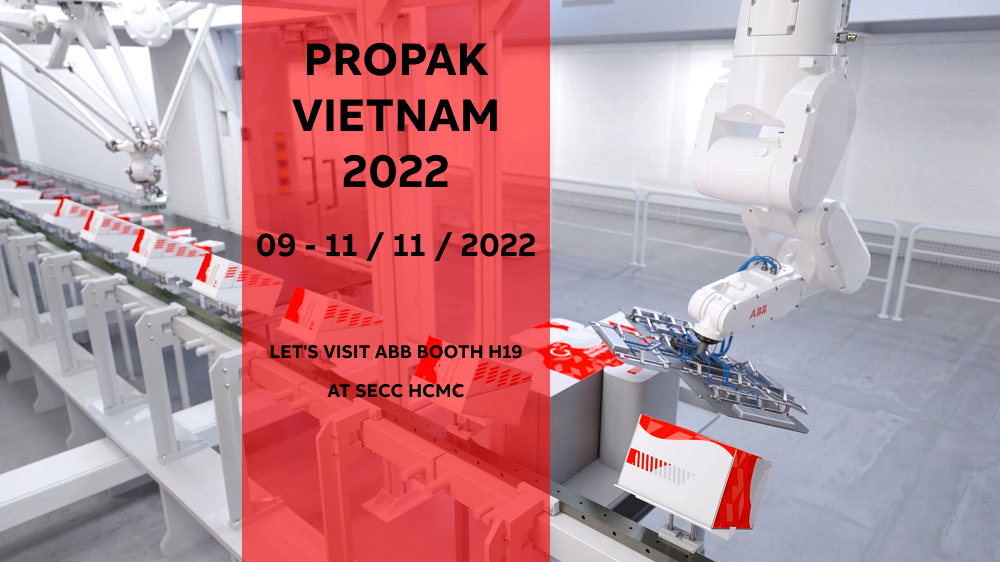 At the exhibition Propak 2022, ABB would like to show customers our new products, new technologies. Visitors can get the chance to control robots, teach them directly and closer with them to feel ABB's quality products by themself at ABB booth. And know more about the aim of ABB that help customers to improve flexibility, efficiency, safety and reliability, while moving towards the connected & collaborative factory of the future.
Let's visit us at Propak 2022 from 09th to 11th November 2022 at SECC HCM.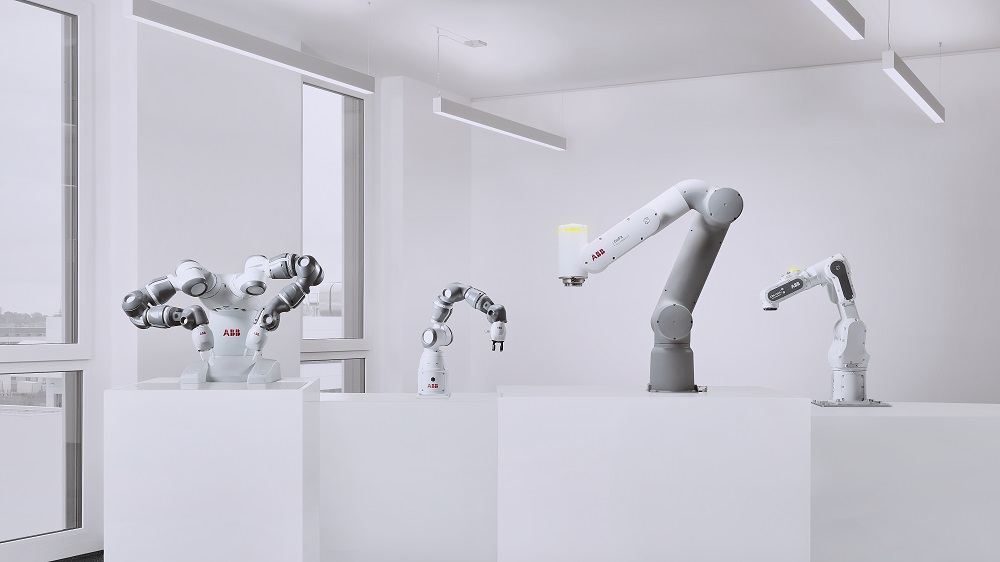 Automation has never been easier. ABB state-of-the-art collaborative robots are engineered to exceed your expectations. ABB's collaborative robots are built to work side-by-side with people in production
lines. Different robots can be deployed in different stations. People and robots can work collaboratively to increase productivity, optimize performance, and take your business to the next level. ABB robots are made for a huge to serve your demand.

Along with ABB robots, OmniCore™ Controller family is unrivaled on the factory floor, 20 percent energy saving, and future-proofing through built-in digital connectivity and 1000+ scalable functions. Every controller in this product family is designed to deliver these capabilities and meet the diverse needs robot users today expect. The launch of the E10 and V250XT is the latest chapter in ABB's OmniCore™ family, robots now are benefitting from the enhanced power and flexibility offered by the controllers. The OmniCore™ controller journey continues, and we will keep expanding the OmniCore™ controller family and looking for ways to use the capabilities they deliver to make our robots even stronger and more powerful.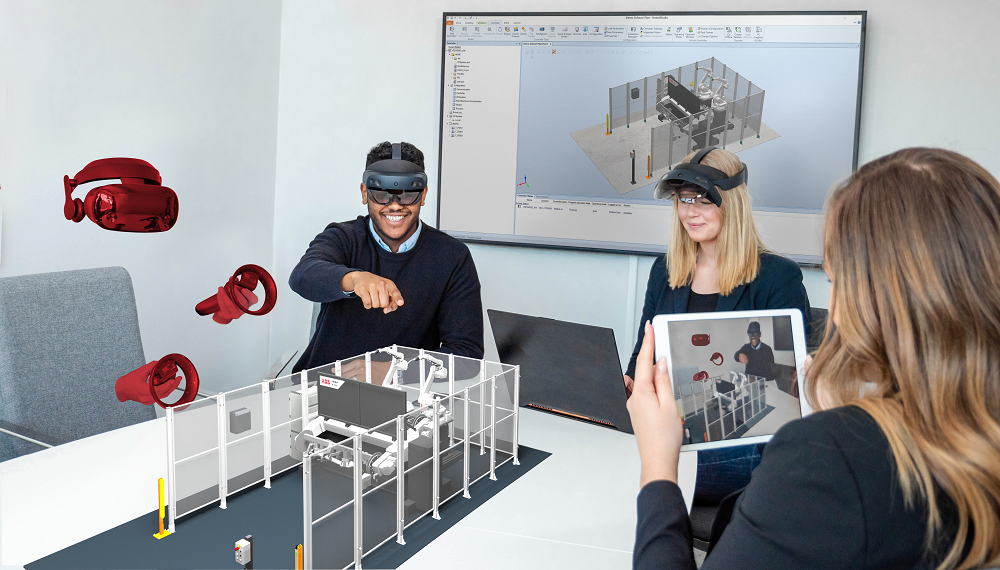 According to visualize your ideas and reduce commissioning time, ABB RobotStudio® based on the best-in-class virtual controller technology. Enabling you to build, test and refine your robot installation in a virtual environment on both the desktop and mobile application, this unique technology speeds up commissioning time and productivity by a magnitude, help to collaborate and make faster decisions, speeding up the planning and design phase.
With the aim to meeting the fast-paced demands today, ABB Robots that consistently work at the highest levels of performance, no matter what the task. Easy to operate, safe, and offering fast, precise, and repeatable performance, ABB's robots can help improve and expand your business, with design to suite all aspects of different processes within all of industries as well as areas to serve customers in there efforts to increase productivity and optimize the end product quality.
Are you ready to automate with ABB robots?
ABB VN
ABB Robotics & Automation Solution Center (RASC)
Address: A2, Lot I-10-2, Street D2, HighTech Park, Thu Duc city, Ho Chi Minh city, VN
ABB Robotics Technical and Service Center (RTSC)
Address: DT286, Dong Yen Village – Yen Phong district – Bac Ninh province – Viet Nam
Phone: +84 24 445 82714
Email: [email protected]
Website & Live Chat: https://new.abb.com/products/robotics/home/digital-operation-centers
Operation Hours: Mon – Fri / 8am – 5pm (Vietnam)