SUSTAINABLE HIGH BARRIER MULTILAYER PACKAGING & EQUIPMENT
26/10/2023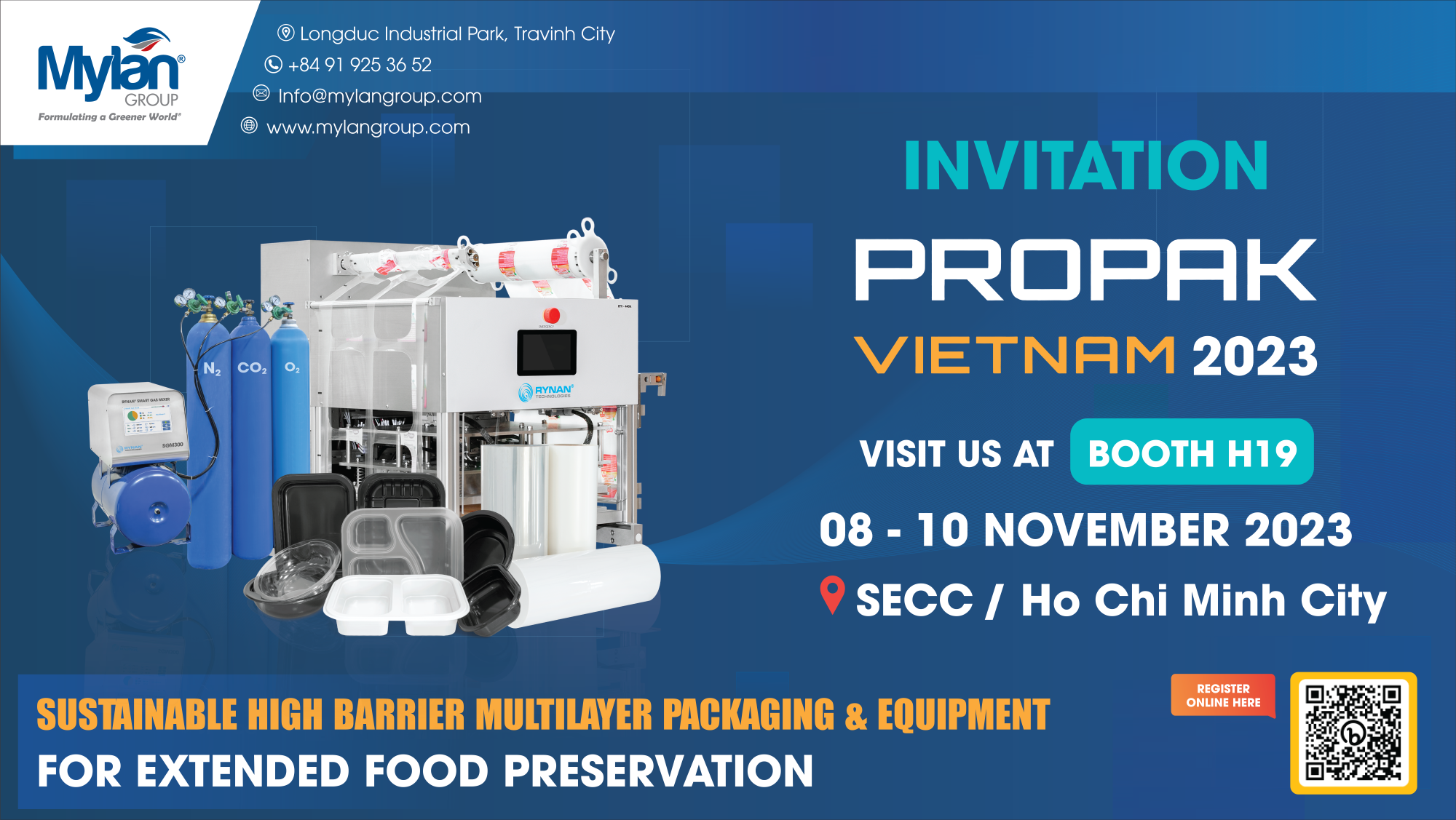 Established in 2004 by Dr. My Thanh Nguyen, entrepreneur and scientist, Mylan Group excels in cutting-edge printing tech like digital inkjet printers, inks, and innovative traceability systems and Digital Industrial Platform Ecosystem.
The company's expansion covers advanced packaging (rigid sheets, trays, and flexible films with high-barrier properties), and state-of-the-art Modified Atmosphere Packaging Equipment, capable of prolonging shelf life compared to conventional methods. The company is also researching bio-based materials to reduce plastic use, in line with its commitment to environmental protection and well-being, following the motto "Formulating a Greener World.".
Currently, Mylan's products are exported to over 70 countries worldwide. In 2022, Mylan's packaging products and inks were honored with the Vietnam Valued Award.
Exhibiting Company: Mylan Group
Booth No: H19
Address: Long Duc Industrial Park, Long Duc Ward, Tra Vinh Province, Tra Vinh City, Viet Nam.
Telephone: +84 -294-3846-997/Hotline: +84 919 253 953
Email: [email protected]/[email protected]
Website: mylangroup.com
Product/Service Index: Inkjet printers & inks, Track and Trace Solutions, Digital Industrial Platform Ecosystem, High Barrier Multilayer Packaging, Modified Atmosphere Packaging Equipment (Semi-Automatic Tray Sealer Machine, Smart Gas Mixer, Smart Gas Analyzer), Bio-based Materials.