Lam Dong increases farm produce value by chain production
17/08/2022
Lam Dong is leading Vietnam in high-tech agriculture production for domestic and foreign markets. To develop the local agricultural sector sustainably, the province has implemented projects to link agricultural production, processing, and sales and support farm production.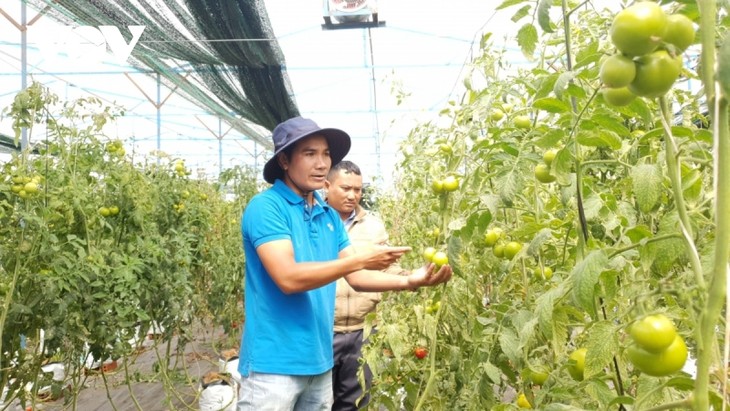 In recent years Lam Dong's agriculture sector has adopted a model that links production, processing, and sales, and sells produce, especially fresh vegetables and fruit, at high-end markets where profits are 20 to 25% higher.
Thanks to stable prices and pre-production purchase orders, Phan Tung Chau and other farmers in Lam Dong have maintained their revenue per hectare despite high input costs. In the durian growing area of Loc An commune, Bao Lam district, Government Decree 98 has helped hundreds of durian growers stabilize their output and increase their income.
Vo Huu Long, Director of Long Thuy Production and Trading Company in Hamlet 6, Loc An commune, says that since 2014 the market for Lam Dong durian has been quite stable.
Thanks to links between businesses and farmers, Lam Dong durian is seeing more opportunities to be exported via official channels.
Long told VOV, "The durian must be harvested at the right time to ensure its quality for export. The price of exported durian has increased and we are able to compete with Thailand's durian. Participating in the production chain has benefited farmers."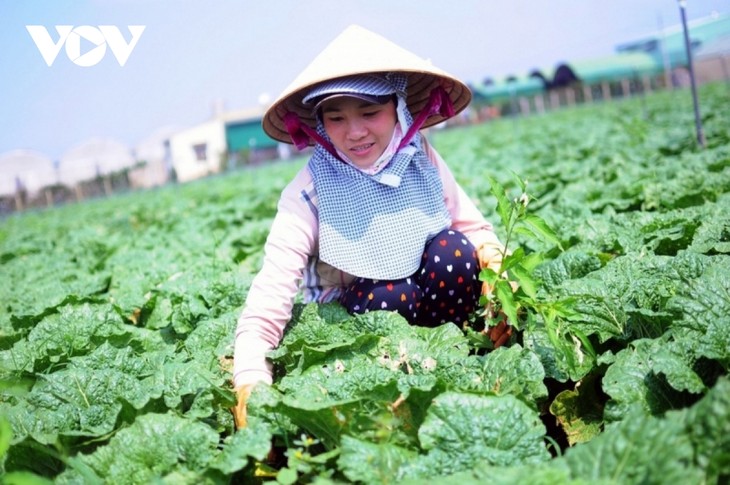 In Lam Dong, the 4-year project under Government Decree 98 to encourage cooperative development and links in agricultural production and distribution until 2023 has a total investment of 11.6 million USD.
51% of the funding is from the State budget for new-style rural building and other programs. The rest is matching capital from businesses, cooperatives, and individuals.
Nguyen Van Chau, Deputy Director of the provincial Department of Agriculture and Rural Development, said Lam Dong has developed 182 chains involving 16,000 farm households and 2,500 livestock breeding households.
Last year revenue through the chain totalled 615 million USD, 20% of the province's total agricultural revenue. Revenues from fresh vegetables and fruits alone increased 20 to 25% compared to revenues from traditional production methods.
According to Chau, "Most farmers have links with businesses, and cooperatives have a closed cycle from production to processing to sales. Products in the chain have a stable output and better value, quality, and food safety and hygiene."
"Lam Dong's agricultural output is growing. The demand for sales through the chain remains very large. In the agricultural restructuring plan until 2025, we'll continue to allocate part of the funding for expansion and development of new production links," Chau noted.
Lam Dong will create a master plan for concentrated production zones of raw materials to fit the investment, economic, and social conditions in each region. It will upgrade existing chains and set up new chains to ensure food safety.
Production areas will be established with appropriate amounts and types of crops, safe production methods, and ensured quality to obtain large contracts, stable prices, and bigger domestic and foreign markets.
Source: vovworld.