[Webinar] MGC FUNCTIONAL PACKAGING TECHNOLOGIES FOR FOODS, BEVERAGES AND CHEMICALS
26/04/2022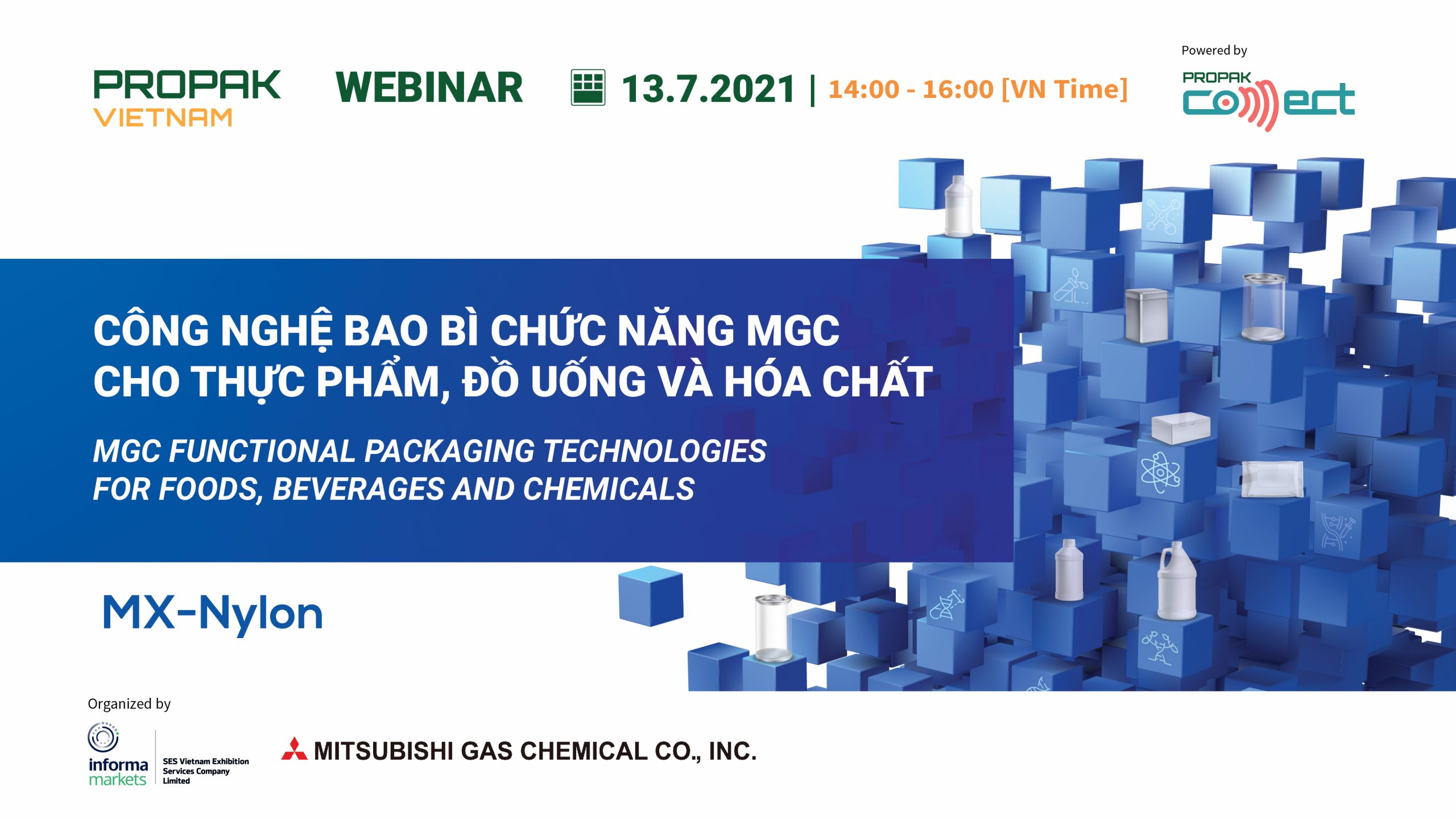 Date: 13 July, 2021 (Wednesday)
Time: 14:00 – 16:00 (GMT +07:00, VN time)
Language: Vietnamese & English
Hosted by: Mitsubishi Gas Chemical Co.,Inc & Informa Markets in Vietnam
The challenges that COVID-19 has brought
Is plastic packaging a problem or a solution
What is MX Nylon?
MX Nylon in Food and Beverage packaging
MX Nylon in Personal Care and Chemical packaging
Moving forward….Sustainability
SPEAKERS
Mr. Ryan Tan

Senior Sales Officer, Postgradute in Polymer Chemistry Mitsubishi Gas Chemical Singapore Pte Ltd

Mr. Albert Lim

Senior Manager
Mitsubishi Gas Chemical Singapore Pte Ltd

Mr. Takanori Miyabe

Technical Marketing Specialist Asia Pacific Mitsubishi Gas Chemical Co. Inc
COMPANY
The Mitsubishi Gas Chemical (MGC) Group Specializes in developing chemical products ranging from basic chemicals to fine chemicals and performance materials. We seek to be an outstanding chemical company with original technologies and a strong presence in society by using our specialization to create value supporting both the sustained growth of our business and the realization of a prosperous society.

The Group's fundamental mission and our raison d'être is to "use chemistry to create value to share with society." For our business to succeed, we must offer technologies and products that provide value by accurately meeting the needs of society. This, in turn, requires that we clearly identify the needs that society has today as well as the needs it will have tomorrow.
VIEW RECORDING AT HERE